Hi-Trace
Regular price

$24.95

Sale price

$25.96

Unit price

per
With 72 trace minerals in ionic form, Hi-Trace restores your water (and your body) to a natural, mineralized state. Say hello to your daily boost of ancestral energy.
Please Note: Labels may vary.
Who is Hi-Trace for?

It's for us: Modern human beings who don't consume enough minerals. Why? Because we're filtering our water, depleting our soil, and consuming more processed foods. Hi-Trace contains zinc, magnesium, and dozens of other minerals to help  replenish your body and function at your very best.
What are the benefits of Hi-Trace?

SKIN, HAIR, NAILS. Your glow, shine and luster from taking Hi-Trace minerals may make people ask: "What's your secret?"
DAILY ENERGY. Mineral depletion = energy depletion. Help restore your ancestral energy by taking Hi-Trace daily.
IMMUNE SUPPORT.Hi-Trace contains zinc and magnesium, both crucial for healthy immunity.
HEALTH-CONSCIOUS. No sugar- no junk to derail your healthy lifestyle.
What are the Ingredients in Hi-Trace?

72 trace minerals from the sea, including magnesium, sodium, chloride, and sulfate. No sugar or fillers.  See the label (above) for full ingredients list.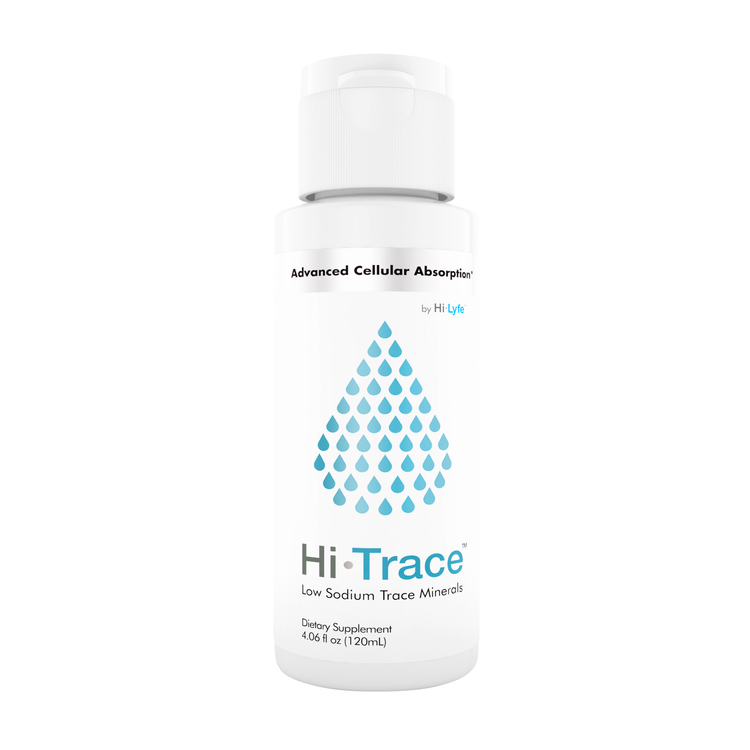 PRODUCT REVIEWS
Customers Love Adapted Nutrition
Customer Reviews
Got my energy back!
Before I tried this I had been feeling sluggish and having trouble sleeping. I've been adding Hi-Trace to my water pitcher and I'm feeling energized again during the day and sleeping better at night. I had no idea Trace Minerals can make such a big difference!!
01/09/2021
Sarah M.

United States
Both Bottles Leaked During Shipment Bottles Partially Empty
I received both bottles in a waterproof bubble envelope with a significant amount of Hy-Trace and hy-....leaked out into the envelope. The solutions themselves are quite hard on my stomach. I have both IBS-C and celiac probably playing a significant role. I was unable to use them long enough to notice any difference as it made me quite ill as most everything does
Easy to use
I wasn't hydrating properly most of the time and read that trace minerals that aren't in alot of our foods and diet can help in overall wellness so i gave these a shot. Super easy to use, I feel like it has shown positive results when I am exercising, my muscles havent fatigued as quickly.