Keto K1000 - Orange
Regular price

$39.95

Sale price

$33.96

Unit price

per
Keto K1000 electrolyte powder is a high potassium (1000mg) electrolyte supplement designed for powerful hydration, to help reduce cramps, and beat Keto flu. Made with magnesium and trace minerals like zinc to help support a healthy immune system.
Please Note: Labels may vary.
Who is Keto K1000 - Orange for?

Keto K1000 was designed specifically for people on a keto diet and may be  the highest potassium Electrolyte Powder available. K1000 was designed for powerful hydration that helps to promote endurance, eliminates cramps and eliminates Keto flu! The best part about this complex is there is NO maltodextrin or sugar – it's just straight electrolytes in an orange flavor with a touch of stevia. Maltodextrin is a white powder made from corn, rice, potato starch, or wheat. However, maltodextrin's glycemic index is higher than table sugar, ranging from 106 to 136. This means that it can raise your blood sugar level very quickly. Keto K 1000 does not contain maltodextrin.
What are the benefits of Keto K1000 - Orange?

COMPLETE NUTRITION
Complete mineral and trace minerals drink with 1,000mg of potassium. Delicious Orange taste.
NO ADDITIVES There is NO sugar, calories, maltodextrin, GMO's, gluten, or artificial ingredients!
PEAK HYDRATION CELLULAR ENERGY Electrolytes are needed for cellular energy, muscle, and nerve function. This drink will help you replenish and rejuvenate your cellular energy so you stay hydrated. POTASSIUM RICH This complete and balanced, soluble electrolyte powder gives you 1000 mg of potassium per serving size. Our bodies need 4,700 mg of potassium citrate each day and many people only get a fraction of this in their diet. You'll also get the other key electrolytes in perfect balance.
What are the Ingredients in Keto K1000 - Orange?

Ingredients include balanced ions of magnesium, sodium, chloride, and sulfate.
How do I use Keto K1000 - Orange?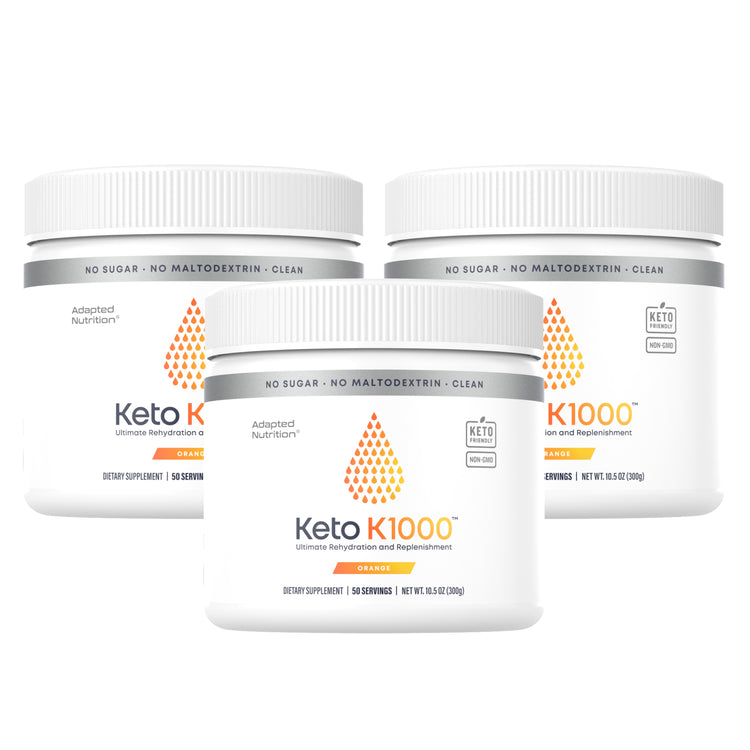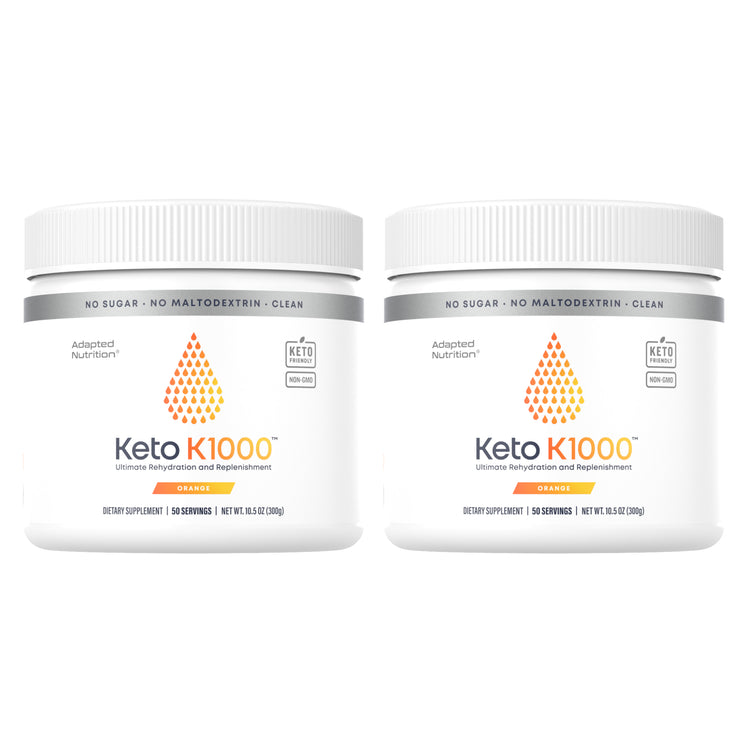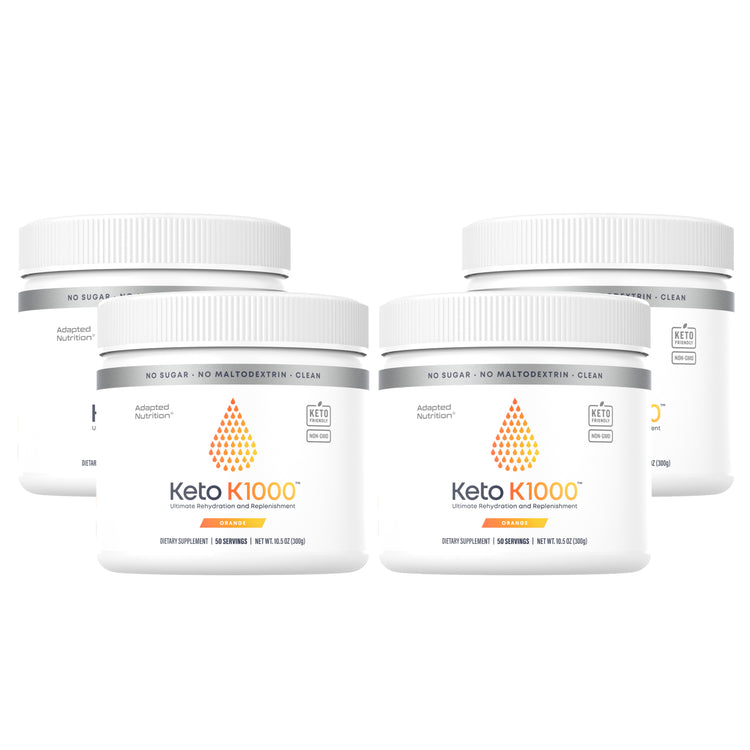 PRODUCT REVIEWS
Customers Love Adapted Nutrition
Customer Reviews
07/21/2022
Dary K.

United States
Good product
Great tasting and fairly priced. I have accumulated a discount amount, however I don't how I can use it on your website for my purchases. That is my only beef.
05/27/2022
Dary K.

United States
New flavor
I like the orange much better. Your customer service is great, thank you.
04/24/2022
Lewis W.

United States
Got to get that potassium
Great product. Easy way to get that missing potassium
04/21/2022
Susan P.

United States
Best Electrolytes
Love the Orange Flavor. No aftertaste like other brands. Perfect balance of electrolytes for my needs. Great price too!!
03/18/2022
Thomas B.

United States
Love it
Never get keto leg cramps with K1000
12/23/2021
Angela B.

United States
I'm hooked
I love it! Taste good, dissolves in water really nicely and gets me through my day! My husband was right…again lol