Keto S1000 - Citrus Salt
Regular price

$44.99

Sale price

$39.96

Unit price

per
POWERFUL HYDRATION WHEN IT COUNTS Keto S1000 delivers serious, functional hydration when your body needs it most. Each time you sweat you lose vital nutrients including sodium, potassium, magnesium, and trace minerals. When your body is low on these key nutrients you might experience dehydration symptoms like headaches, muscle cramps and fatigue. Our Keto S1000 Citrus Salt is formulated with 1,000mg of sodium, 300mg potassium, 75mg of magnesium and trace minerals to power your body through tough workouts, help restore electrolytes lost due to keto diet or help fuel your fast. It is specifically made for those who need higher levels of sodium to recover faster and feel their best.
Please Note: Labels may vary.
Who is Keto S1000 - Citrus Salt for?

Keto S1000™ is a daily electrolyte powder with elevated electrolytes- more than most traditional sports drinks, including key minerals like Magnesium, Potassium & Sodium that may  help your body to rehydrate fast and feel its best. Each single-serving-packet is free of sugar, calories, carbs, and  maltodextrin  that are added to most electrolyte drinks. Every serving is vegan, gluten-free, caffeine-free, keto friendly, paleo friendly, Non-GMO & blended  in the USA.
What are the benefits of Keto S1000 - Citrus Salt?

Helps to replace electrolytes lost during activity
Zero sugar, zero calories, zero carbs, no maltodextrin, gluten-free, caffeine-free
Natural sea salt, trace minerals, vitamins and nutrients to feel your best
Keto, Low Carb, Paleo Vegan friendly electrolyte powder
Ideal to help you replenish after vigorous exercise, travel, extended outdoor work or an evening out
What are the Ingredients in Keto S1000 - Citrus Salt?

Magnesium, Sodium, Potassium
How do I use Keto S1000 - Citrus Salt?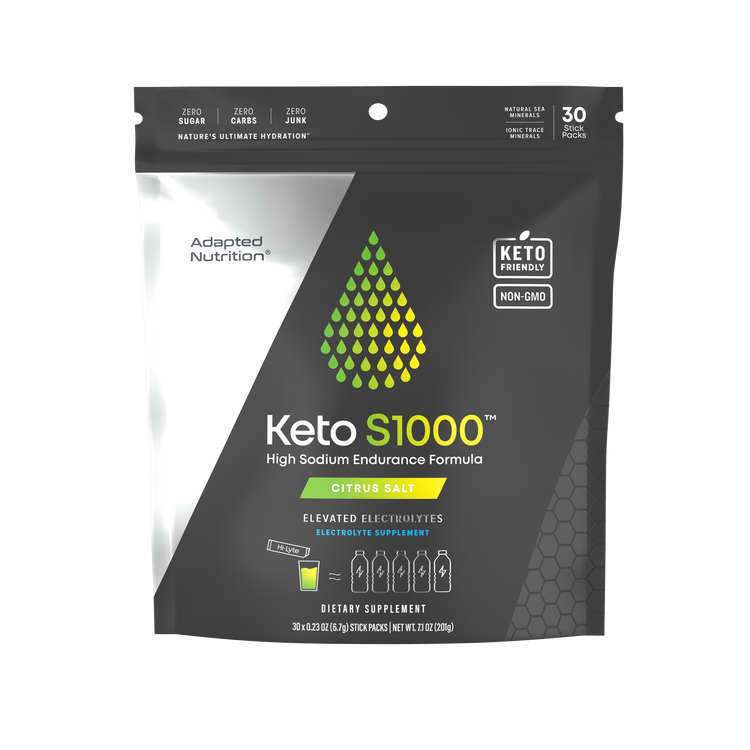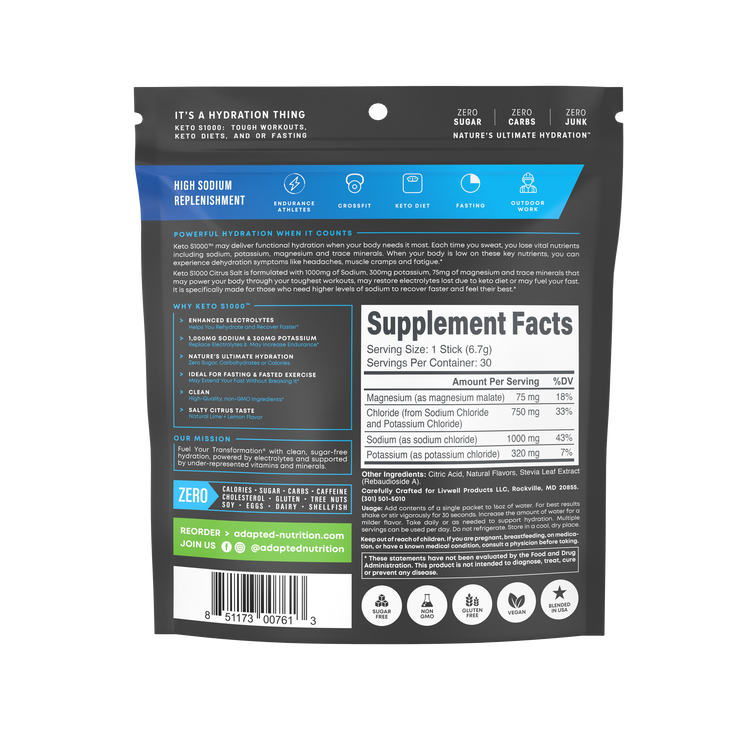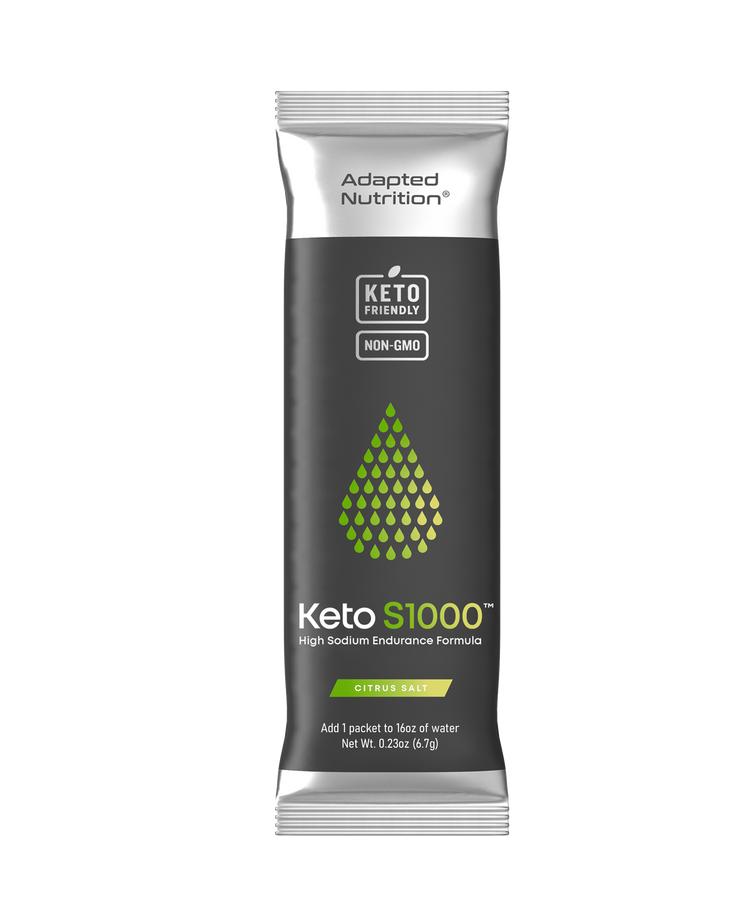 PRODUCT REVIEWS
Customers Love Adapted Nutrition
Customer Reviews
11/05/2023
Katie B.

United States
Great flavor and even better ingredients!
I was really impressed with the ingredients as I workout outdoors in socal almost every day of the week. The flavor did not disappoint, tastes like a margarita